from Pacific Industrial Water Systems
Hot & Cold RO Water Coolers
Pacific Industrial Water Systems offers Water Coolers for Home or Office.
These water coolers are ideal for your home. By using the latest point-of-use water treatment technologies, having bottled quality water on tap is not only possible, but it is also more convenient and less expensive than traditional bottled water service.
Has your office drinking water situation become a hassle? Find out what many LA and Orange County area businesses already know. That is that you can provide high-quality drinking water for your employees and eliminate the problems associated with bottled water delivery services at the same time. As a bonus, you will find that Pacific Industrial Water Systems is more economical than you thought.
Our Water Coolers provide hot and cold drinking water at the touch of your finger and are available for a low monthly cost.
Learn More About Home Water Coolers
What is the Best Home Water Cooler?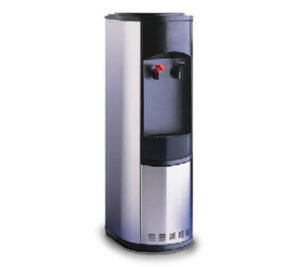 Pacific Industrial Water Systems Bottleless Home Water Cooler
ADVANTAGES
Hot & cold drinking water at the touch of your finger
No heavy bottles to lift, store, or disrupt your business with deliveries
Save 25% to 50% over bottled water
Low monthly cost
Regular scheduled filter changes
Help save our environment – reduce plastic bottles in our landfills
When it comes to your water, Pacific Industrial Water Systems delivers.