from Pacific Industrial Water Systems
Bottleless Water Coolers for Businesses
Bottled water has often been seen as an easy way for businesses to get safe drinking water into the office. But, they're not the most convenient, economical, or environmentally friendly option. Instead, we recommend purchasing and installing one of our Commercial Water Coolers.
Benefits of Commercial Water Coolers
At Pacific Industrial Water Systems, we know that having safe, quality drinking water available for your staff and customers is a priority. That's why we're committed to bringing you a drinking water solution that will meet your needs and can even save you money.
Here's what you get when you choose our commercial water coolers:
A continuous supply of great tasting water.

Hot and cold drinking water at the touch of your finger.

A cost effective drinking water solution.

An eco-friendly option that keeps plastic out of the environment and reduces mess at the office, too.

Quality water without the maintenance – we maintain your system for you!
Our water coolers are easy to install and maintained by our expert water treatment technicians. Without the maintenance headaches and having to constantly purchase bottled water, you'll be free to get back to doing what you do best … running your business. 
Simply contact us today so we can help you find the best drinking water solution for your business!
Learn More About Commercial Water Coolers
Office Water Coolers: A Healthier Alternative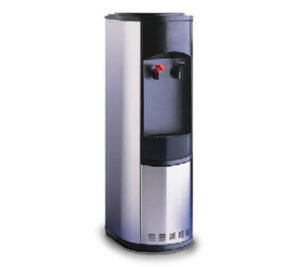 PIWS Bottleless
Commercial Water Cooler
ADVANTAGES
Hot & cold drinking water at the touch of your finger
No heavy bottles to lift, store, or disrupt your business with deliveries
Save 25% to 50% over bottled water
Low monthly cost
Regular scheduled filter changes
Help save our environment – reduce plastic bottles in our landfills
When it comes to your water, Pacific Industrial Water Systems delivers.