Portable Exchange Deionized Water Service
from Pacific Industrial Water Systems
Mixed Bed Deionized (DI) Tank Service
At Pactific Industrial Water Systems, we know that specialty applications often require very specific high purity water solutions. That's why we offer a variety of Deionized Water Service options. With help from our water treatment experts, commercial clients can choose the system that best fits their unique application. These tank systems are portable and are perfect for manufacturing, medical testing, and laboratory uses, among others.
For top quality water, these deionized water systems utilized UV and sub-micron filtration combined with ultra-high purity re-circulation loop installations. The end result is that your business has a convenient, reliable source of high purity water when you need it.
Dual Bed Deionized Water Service
Our team of professionals at PIWS has years of experience helping all types of businesses find the best water treatment solution. For some, that includes a Duel Bed Deionized Water System. This type of system is ideal for applications requiring a higher water capacity. It can be used for a variety of applications and can even help businesses control operating costs.
Multiple Bed Deionized Water Service
Does your business require a large water capacity and ultra-pure water? If so, Multiple Bed Deionized Water Service may be the ideal solution to your water treatment needs.
Regardless of your type of business or specific application, you can trust the water experts at Pacific Industrial Water Systems to find and install the best system to meet your goals. We're happy to help you save money, simplify your daily operations, and provide you with a water treatment solution that will deliver high quality water on a consistent basis. Simply call PIWS today to get started!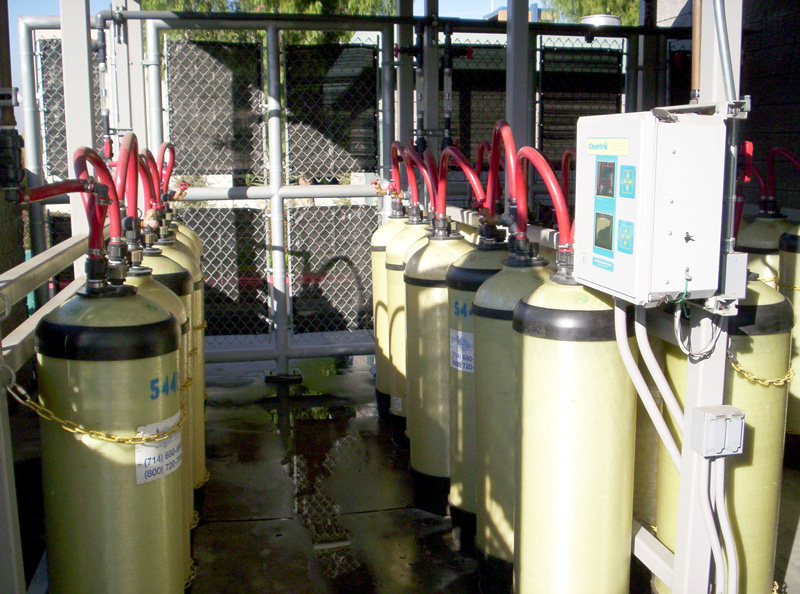 When it comes to your water, Pacific Industrial Water Systems delivers.